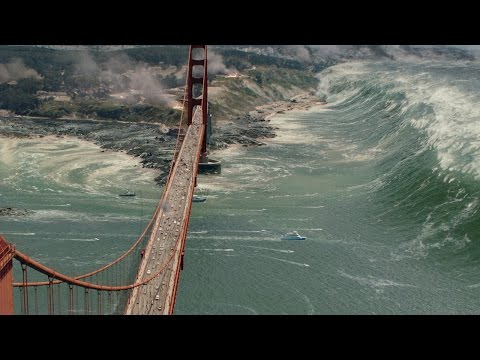 Officially San Andreas movie officially released worldwide by last Friday 29 May 2015. Cinescape and Grand Cinemas are showing now San Andreas 2D, 3D and IMAX versions.
Yesterday I booked my seats at Cinescape Marina Mall Cinema. The theatre was almost fully booked. The movie synopsis is about the aftermath of a massive earthquake in California, a rescue-chopper pilot makes a dangerous journey across the state in order to rescue his estranged daughter. The main stars of the movie are Dwayne Johnson [The Rock] and Carla Gugino. 
I actually congratulate the achievement were Dwayne Johnson [The Rock] made in this movie. The movie is totally wonderful. I loved the story and production. I totally recommend you to watch San Andreas movie.