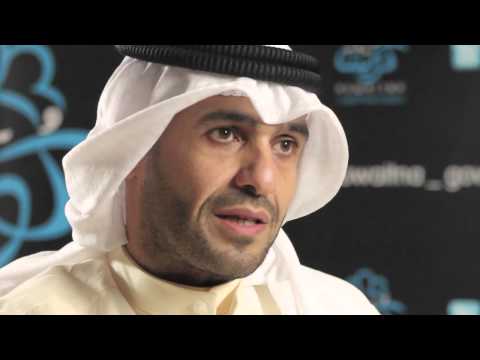 Today we've got an email from the Minister of Commerce [Mr.Anis AlSalah] as it shown below in Arabic:
الأخ: كويت باث

أن نشاطكم الملحوظ في مجال التدوين تصل أصداءه إلى كل أرجاء الوطن، ليساهم في تشكيل الرأي العام في الكويت، وأن جهودكم ومثابرتكم في نقل والتعليق على الحدث تبعث على الفخر.
لقد أخذتم على عاتقكم تطوير العمل الإعلامي، وتحرير المعلومة، واطلاقها، وكان لهذا أثر بارز في زيادة التفاعل مع المجتمع، وتشكيل فئة حية تتفاعل مع قضاياه، وتتبادل الآراء مع قياداته، بمختلف مواقعهم.
لقد ألهمنا دوركم في التفاعل مع قضايا المجتمع بالتواصل المباشر مع شبابنا من المبادرين وأصحاب المشاريع الصغيرة، لذا فإننا سننظم لقاء مفتوح لهم، للاستماع والتفاعل معهم حول الأفكار والاقتراحات والمعوقات التي تواجههم.

.لذا أرجو أن تقوموا بدعوة قراءكم من المبادرين وأصحاب المشاريع الصغيرة لحضور اللقاء المفتوح يوم الثلاثاء الساعة ٦م على مسرح هيئة الصناعة بجنوب السرة

وزير التجارة والصناعة

أخوك أنس الصالح
The Minister [Mr.Anis AlSalah] invite all Kuwaiti Entrepreneurs and Owners of Small Business for an open discussion board with the minister. The discussion board will include different subjects which the entrepreneurs are facing currently at all governments regulations.
Everyone is welcome to attend the board on Tuesday 09 October 2012, 6pm at Public Authority For Industry Auditorium [South Surra].
You can follow any responses to this entry through the RSS 2.0 You can leave a response, or trackback.