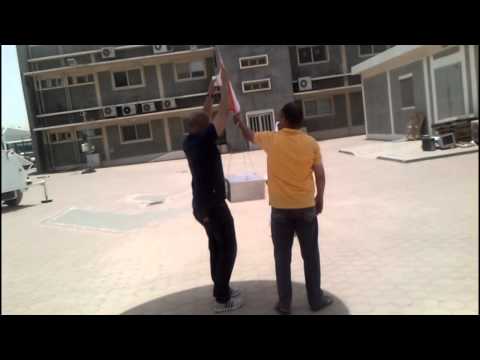 This video was released today and spread through social media. Kuwait Flag was in space when the inventor Sadeq Qassem have tested it with attaching the flag and camera which was filled with gas balloon.
This was made for some research and explore the space which made and authorized with The Scientific Centre of Kuwait by last July 2012.
It's really nice to see us love to work and keep Kuwait top in all of the lists. We are all proud to have an inventor like Sadeq Qassam in Kuwait.
You can follow any responses to this entry through the RSS 2.0 You can leave a response, or trackback.