Today I've attended AlHamra SkyFall By Chris Mcdougall. I reached there around 1.oopm to the VIP Lounge, Chris Mcdougall showed up to the guests before jumping up. He was getting prepared for his jump. Furthermore, large number of guests are all around the streets waiting for Chris Sky fall from the tallest tower in Kuwait by 414 meters. The event is created by AlHamra Tower celebrating the National Days of Kuwait.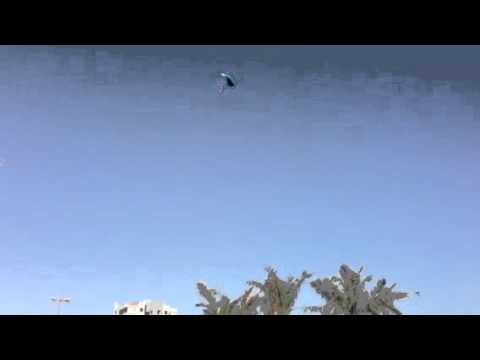 All the streets were closed before the event started. All police departments, ambulances and fire department are totally managed before the sky fall. Around 2.00pm everyone was counting down for Chris jump.
Within 2-3 minutes Chris Mcdougall landed successfully and safely back. It was really an inspired act and the total event were managed successfully. Chris jumped twice today from 414meters AlHamra Tower. WOW, It's really really scary up there, I'm glad to see these wonderful events in Kuwait.
Chris you made it !!